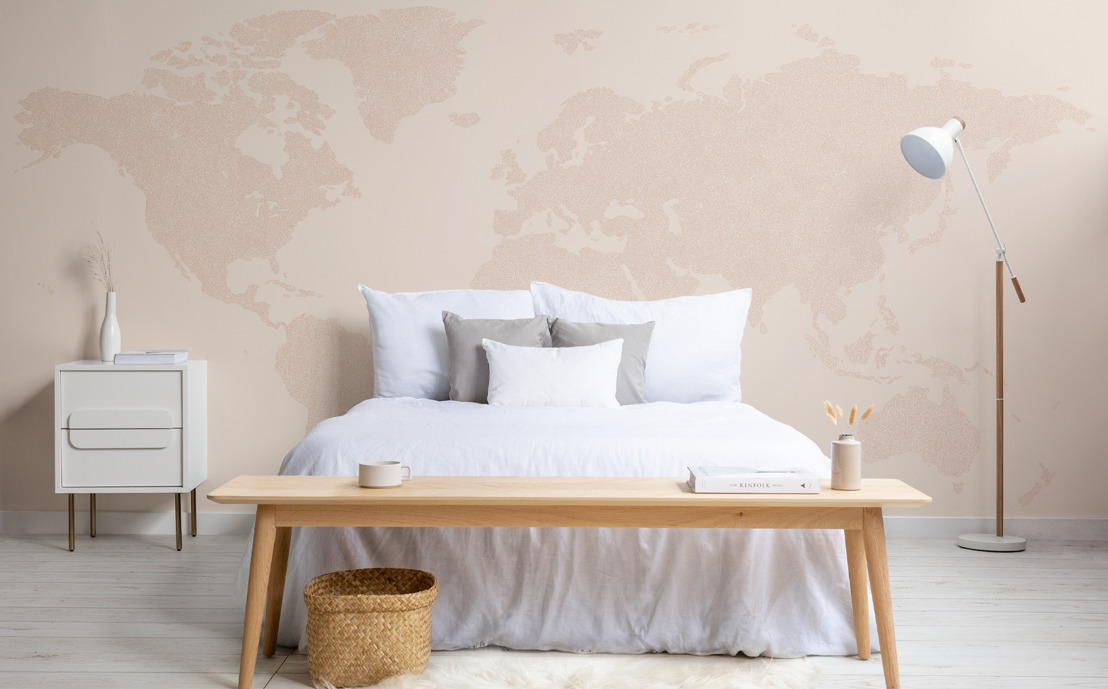 See the world from within your walls: MuralsWallpaper releases wanderlust map collection
The collection of six designs is the perfect way to add some wanderlust magic to your home decor.
With travel being off the agenda for most of 2020 so far, it's given us time to appreciate how much exploring the world enriches our soul. Whilst we've been unable to travel, the attention has turned to wanderlust-inspired interiors. There's never been a better time to display those knick-knacks from your holiday, or dust off the rug you bought in a market abroad. If you haven't picked up any Insta-worthy souvenirs, adorning your walls makes a bold statement. For something more artistic than photographic, MuralsWallpaper's new wanderlust map collection is the way to go.
Consisting of six unique designs that will fit with every colour scheme, the map collection is the ideal way to add some explorer aesthetic to your home. Blossom is a stunning floral design inspired by the illustrations of Pierre-Joseph Redouté, whilst Discover balances the sharp black outline of the map with a neutral background. Globetrotter uses a trendy marbleised effect to create a cool design, Expedition focuses on this season's colour trend of sage green, and Globe uses vintage illustrations in a patterned design. Lastly, Vector is a sophisticated offering with earthy tones.
Tori Dennett from MuralsWallpaper said of the collection:
"The maps in this collection are versatile, across a range of different style concepts including Scandi, abstract and vintage illustrations. The designs suit a variety of different people, from adults in their home offices to children in their bedrooms. We hope they will be a source of joy and a real conversation starter."
Product Details:
Blossom, Discover, Expedition, Globetrotter, Vector and Globe are available to shop here: https://www.muralswallpaper.co.uk/wall-murals/world-map-mural-wallpaper/
Priced at: £37.00/m2 GBP, $4.40/ft2 USD or €4.24/ft2 EUR.