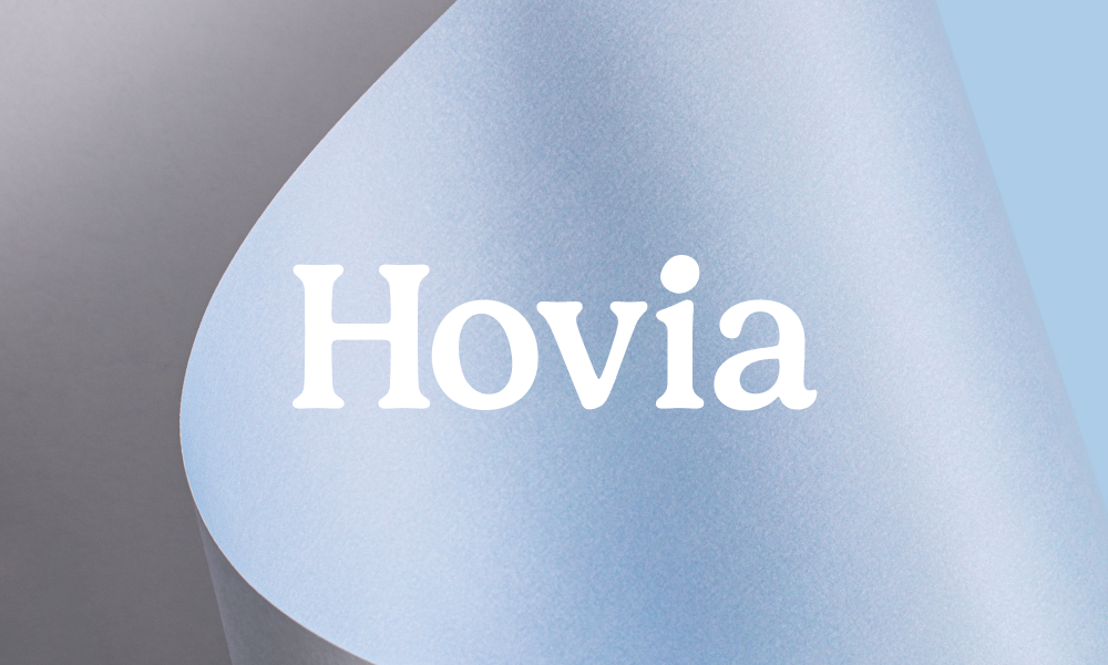 MuralsWallpaper Relaunches as Hovia
As announced last week, leading online wallpaper brand MuralsWallpaper has today rebranded as Hovia.
After 10 years as MuralsWallpaper, the company has renamed to Hovia to support its existing identity as a friendly, inspiring and modern wallpaper brand. The rebrand was delivered by the internal team and took over nine months to develop and plan.
​
​The rebrand to Hovia will be across all existing branding, social media and websites, and includes a new logo.
Hovia's ambition is to provide an inspiring shopping experience so that customers can create a space that is uniquely theirs. This reflects the company's core values of enriching environments for the good of people and the planet.
James Mellan-Matulewicz, Head of Brand said:
"We're really proud of this name and think that it's going to really support our customers in recognising us as a brand that is modernising the wallpaper industry. We're always striving to make it easier for customers to shop with us, so we chose a name that is easy to remember and as unique as the products we sell."
About Hovia:
Hovia is a made-to-measure leading wallpaper brand. Our wallpaper is digitally printed, allowing us to create on-trend, vibrant designs. Our wallpaper is responsibly produced in-house at our HQ in Liverpool, UK. We use sustainably sourced paper and water-based ink, making our products environmentally friendly.
Website: www.hovia.com
​Instagram: instagram.com/hoviaofficial
​Pinterest: pinterest.co.uk/hoviaofficial