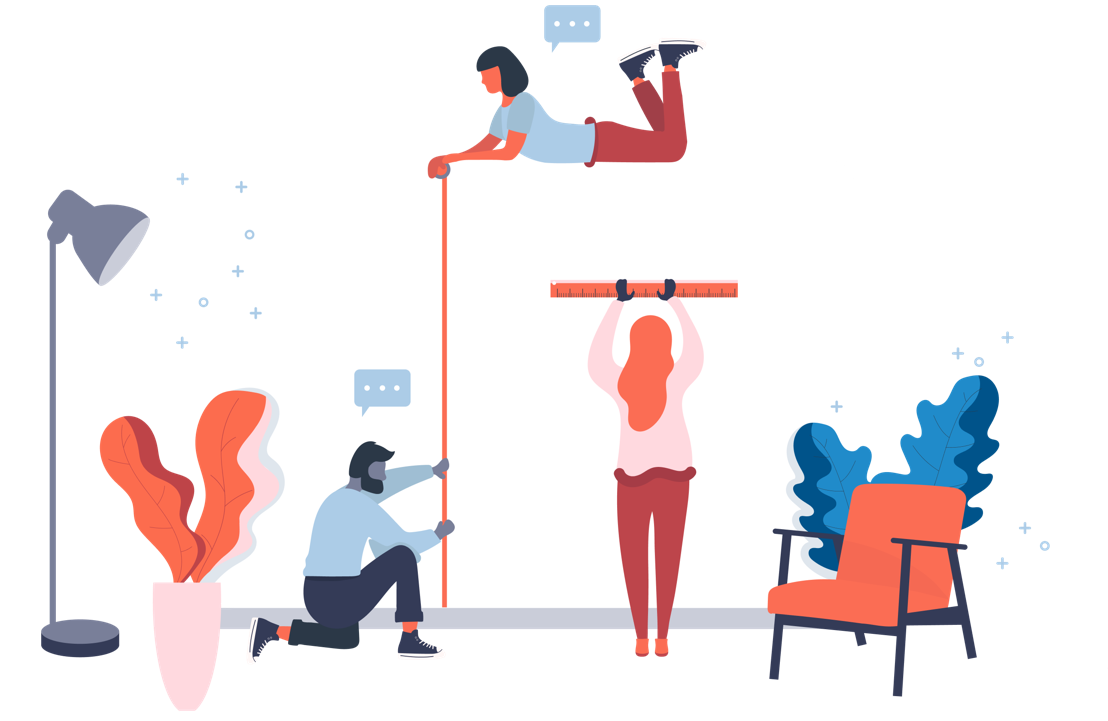 Experts at MuralsWallpaper answer Google's 10 most searched for questions
How do you measure? Will wallpaper stick to wood? Every question you've ever needed to know about wallpaper application...
Decorating with wallpaper can sometimes seem intimidating at first. Luckily, the experts at MuralsWallpaper have answered the most burning questions about wallpaper, according to search data from Google.
How do you measure for wallpaper?
Measuring your wall is actually a lot easier than you might think. Take your measuring tape and calculate the longest width and the highest height of the wall. Don't include any skirting boards or coving. If you have a sloped wall, ignore any slopes and you can cut it away during installation. If you're installing a mural on multiple walls, add all of the widths together.
Why does wallpaper bubble?
When wallpaper doesn't properly bond with the surface below, it causes bubbles of air. It can happen during installation or over time. When installing, make sure to use plenty of paste, as if you don't use enough, it will dry up and cause bubbles. You also need to make sure that your wall is smooth - any bits of old plaster or paint can cause issues.
How to hang wallpaper?
Preparation is key when hanging your wallpaper. Ensure you've removed any nails or screws, and filled in cracks. Remove socket and switch covers, and sand down any rough areas. Use a sponge to clean the wall and let it dry for 24 hours. Freshly painted walls need to be left for 4 weeks to dry out, and plastered walls should be dried and sealed with a primer. Make sure to use a spirit level to hang the first roll or panel straight, as this will act as a guide for the rest of your application. Hang from the top and work downwards, taking care not to pull or stretch the paper. If you accidentally get paste on the surface of the wallpaper, wipe straight away with a damp cloth.
Can wallpaper shrink?
Wallpaper can shrink as it dries, but the best way to avoid this is to never pull or stretch the paper during application. Don't be tempted to overlap the panels either, as it won't dry evenly. Make sure if your wallpaper is above a radiator that you turn it off for a few days whilst the paper dries out. Most importantly, stick to the golden rule of never overworking the seams.
How do you remove wallpaper?
To remove wallpaper, you can steam it off, or scrape the strips by hand. Once all the strips are down, use a warm cloth and water to clean the paste off the wall.
How do you wallpaper around corners?
If your wallpaper needs to cover a corner, you should firstly ensure that the paper is high quality enough. Smooth the wallpaper up to the corner, make a slight cut or crease the paper at the edge of the corner, then wrap it around.
Will wallpaper stick to wood?
You can put wallpaper over wood panelling, but you will have to take some extra steps to ensure it has an even finish. Our experts recommend our heavy paper for this as it will be more forgiving. First, clean the panels with a damp sponge. Prepare and prime the panels, and start at the outside corner. Wood expands slightly when it comes into contact with paste, so it can lead to slight warping if only one side of a wall or door is papered.
Can you wallpaper over gloss paint?
Gloss paint isn't always ideal for wallpaper application as it is less porous. Fortunately, with a few extra steps, this can be rectified. Sand the wall and coat it with primer, making sure that you don't leave any bits of shine - this will help the adhesive stick to the wall.
Are wallpaper seams supposed to show?
The seams of wallpaper are never supposed to show - if they do, it means you haven't butted the panels together properly. The edges should touch tightly but not overlap. You can use a seam roller to seal the seams, but don't press too hard or you might roll out the paste.
Can you paint over wallpaper?
As long as the wallpaper is in good condition and fully attached to the wall, you can paint over it. You will get a better finish if you fully strip the paper and paint the wall underneath, but painting over wallpaper can be done for a quick fix.
Check out MuralsWallpaper's wallpaper styles here. For more advice on hanging wallpaper, you can reach out to the team on Instagram.