2020 Festive Trends styled by MuralsWallpaper
Design experts MuralsWallpaper look at 2020's festive trends and how to style them.
Although Christmas may be different this year, we can still get excited about decorating our homes - seeking inspiration from trends or sticking to traditional festive decor.
MuralsWallpaper has taken four of this year's festive trends and created mood boards to show how they can be interpreted to create a showstopping festive table setting. Our expert design team have matched the trends to four of our designs - should you want to give your room a full makeover.
According to a survey conducted on the MuralsWallpaper website, early December is the ideal time to decorate, with 30% of respondents agreeing. Looking at decor such as table settings, in particular, 53% said they spent up to $50, with 21% spending over $100 on the perfect festive feature.
Earthy Rustic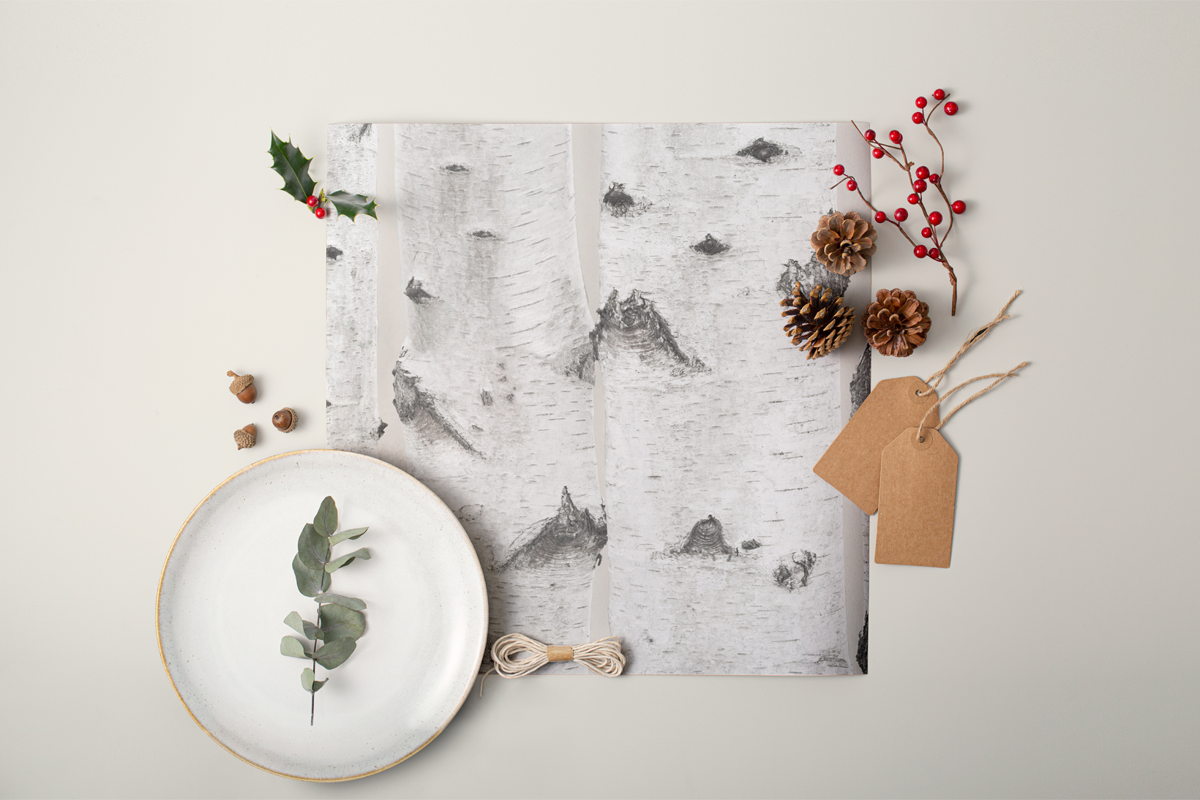 This trend takes direct inspiration from the forest and woodland, with a focus on stripped-back decor. For this trend, we've paired our photographic Birch design with all-natural materials - think about making a table centrepiece from acorns, holly leaves and greenery. Match off-white plates with white napkins tied with twine. Birch perfectly captures the rustic trend, with a white/cream effect designed to emulate a serene woodland.
Festive Hygge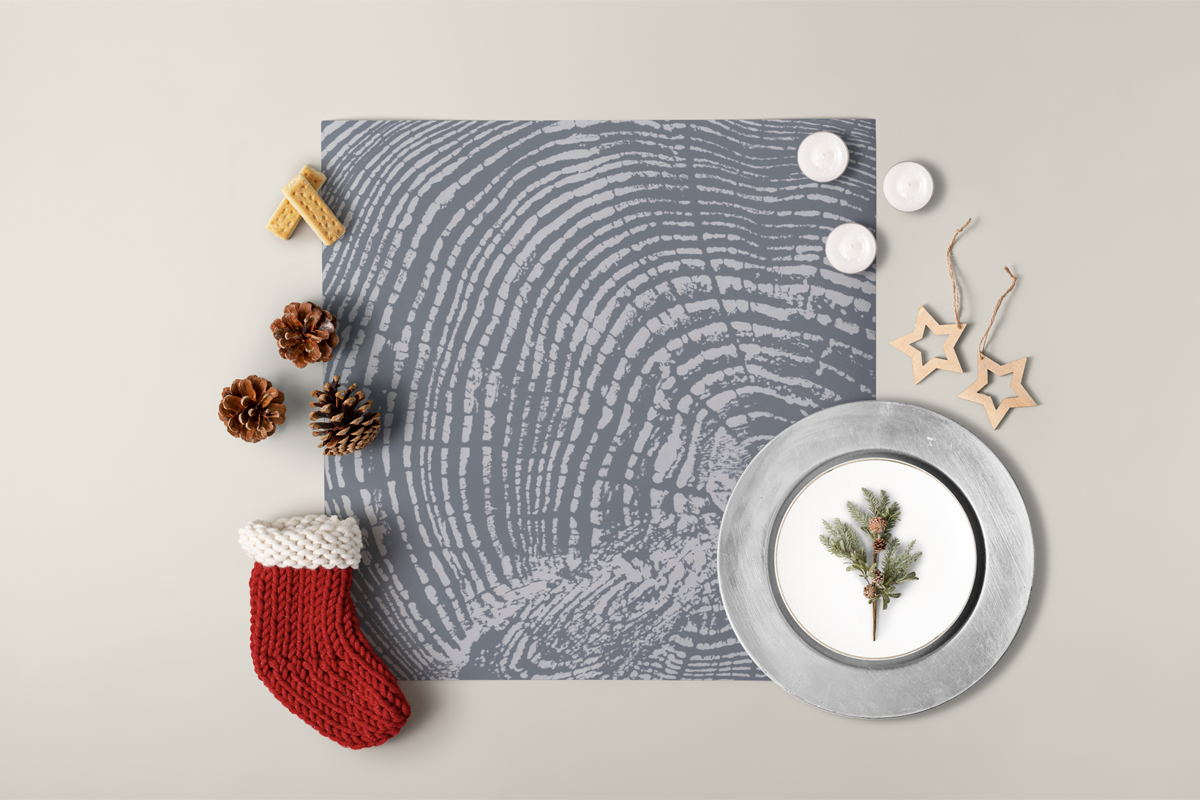 Hygge is back, with a youthful log-cabin-style take on the trend. This look is perfect for more casual decorations. We've styled our Nordic wood grain design, which was created by burning wood and printing it on to paper, with traditional festive accents such as a wool stocking, plaid fabrics, pine cones and even some shortbread.
Twinkling Ice
Our Tylöskog design, inspired by icy forests, takes centre stage on this look - choose from blue or green colourways. As a playful take on the winter wonderland trend, the colour palette is combined with seasonal accents such as snow, faux fur textures, berries and snowflakes. This trend is ideal for combining with fun animal-themed tree decorations.
Glamorous Metals
Art Deco is always a popular trend as we move into the time of year when lots of people entertain, and this year, this luxurious trend is all about the metal finishes. We have chosen our Claude design with architectural features, styling it with metallic charger plates, a twinkly star garland and shiny baubles to capture the Elegant Metals trend.
Kat Jones, Design Manager at MuralsWallpaper says:
"Whether you lean towards traditional decor like red and white, or are happy to play around with different themes each year, these four trends have something for everyone. The designs we've aligned them to are not just for Christmas - they'll make your home an inviting space to be in all year round."
Product Details:
Claude, Tyloskog, Nordic and Birch are available to purchase at: https://www.muralswallpaper.co.uk/
Priced at £37 per sqm or $4.40/ft2 USD.
Order by 10th December for pre-Christmas delivery.
For more information, please contact leilajones@milexagroup.com